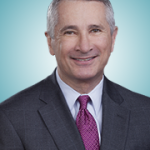 Randy Stephens, J.D., is a vice president with NAVEX Global's Advisory Services team. A lawyer and compliance specialist, Randy has worked in roles with legal and compliance responsibility for over 30 years, including operations in Mexico, China and Canada.
In 2014 / 2015 clients engaged Randy to train employees or conduct risk and program assessments in Japan, China, Australia, UAE, KSA, Kuwait, Jordan, Qatar, Romania, Serbia, the UK and Canada while also working with clients with offices and operations around the world.
Randy has significant in-house experience leading compliance programs and working for some of the largest and most diverse public and private corporations in the United States, e.g. Home Depot, Family Dollar and US Foods. He is the author of numerous compliance related articles and commentary and is regularly featured or quoted as a compliance expert in press and publications. He joined NAVEX Global's Advisory Services team in 2012.