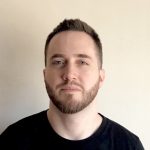 Phillip 'Philly' Kljajic is on a mission to help shape how tomorrow's Talent Acquisition workforce gets things done.
After leading Twitter's Executive Sourcing team, Philly returned to his sourcing roots and is currently an Executive Sourcer for Samsung.
Throughout his career, he has hired globally, has trained hundreds of professionals, and is by many considered one of "the best talent sourcers in the world".