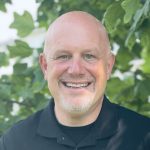 Jon Hyman is shareholder and director at Wickens Herzer Panza in Avon, Ohio, where he is the chairperson of the firm's employment/labor and craft beer practice groups. Jon focuses his practice on management-side labor and employment law, providing businesses proactive solutions to solve their workforce problems and reactive solutions when they find themselves litigating against an employee or group of employees. He also serves a niche in the craft beer industry, assisting breweries, brewpubs, and taprooms navigate their specialized business, legal, and regulatory issues.
Jon is also a nationally recognized speaker and the author of the renowned and award-winning Ohio Employer Law Blog (an American Bar Association Blawg Hall of Fame inductee), which he updates daily to provide businesses and HR professionals breaking news and other updates on the ever-changing landscape of labor and employment law.
Finally, Jon was a November 1999 contestant on Who Wants to be a Millionaire, but sadly lacked the fastest fingers.